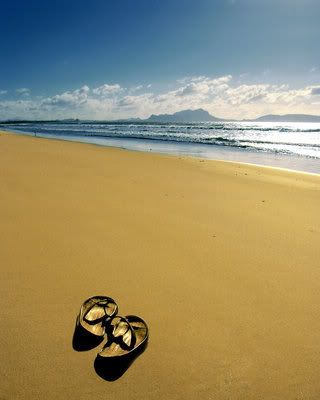 Mocha (
that's me...)
has started accepting application for "Summer Boo". It's a temp job..available from June-September. After Labor Day, just like white pants, you will be retired.I must say.. The job has LIMITED benefits..and no guarantee of temp-to-perm status. In this "boo saturated" economy.. That's the risk you take.
I got the idea from my friend Maria (same chick who a while ago gave me the ideas and guide on
how to date a white guy
). She calls it "seasonal dating".
In seasonal dating there is a clear drawn rule. We just kicking it for the summer. That's it. We aint courting. We aint dating. I dont even like you that much to take you around my mama or friends. I can pay for my own isht cause I dont need you to get the wrong ideas. There MAY or MAY BE sex...if I feel the mood hit me. Aint no catching feelings. Play your position.
And once the wind starts getting cold.....at the final holiday of the season (Labor Day).we part ways...
Also..there is no renewal of your "Summer Boo" contract for the next year. Nope....you get one shot only.
Maria advised me that I should start my scouting in May. Once it gets warmer and the time to show a lil skin begins..that's the time to go "on the search" for new recruits and prospective candidates. Go to the usual spots: cofffee shops, book stores, etc. Once you narrow down...if you can juggle a rotation of two (a max of 3) fine. But one "summer boo" is usually pretty sufficient.
Also, summer boos need to be in a 5 mile radius. I dont think I wanna "travel" and "road trip" for some summer boo action. Not cool...
This is going to be my first summer employing Maria's "Summer Boo" tips and tactics. I'm def not trying to find romance, love or anything (not anymore). So I'm not going to make the foolish mistake of trying to turn "seasonal boos" into relationships (I did that with the Green-eyed cheap bastard..and so many others). Just gotta take it for what it is...a "summer fling".
So once the weather gets warmer...I'm going to break out the skirts, exfoliated the skin, brazilian wax, use some bronzer, and go "crusing for boos".
If you want to put in an application, let me know! :)