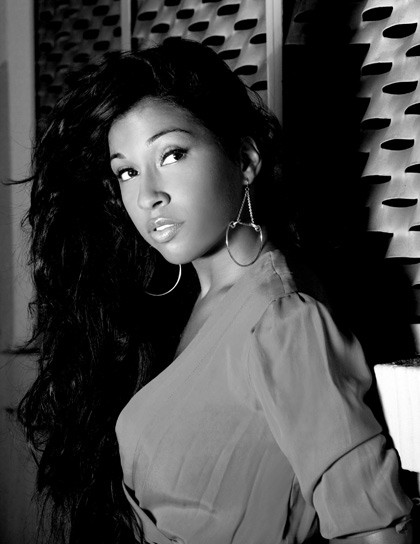 Melanie Fiona is not only gorgeous but super duper talented...I saw Melanie Fiona (last name Halim) in concert last year with Marsha Ambrosius. She and all her ebony flowing black hair was amazing! And while I've always loved her since her debut album
The Bridge
(which contained hits like "It Kills Me" and "Give it to me Right") the Canadian songstress of Guyanese decent really sealed the deal for me with her follow up album
The MF LIFE.
Although there were tons of songs I liked on her sophomore album, none struck a chord with me like the short song she wrote with Drake (Yes..the Drake...he was also her former band member back in the day) called "Been that Girl". It was gut wrenching to me (or maybe I was going through some period of rejection..who knows). Say what you want about Drake...he may be a little "emo"...but he can definitely tap into some raw emotions. I think because Drake actually LOVES women. and you can tell. True..he has his little rap persona...but if you heard his last album...you'll realize it's mostly a facade.
Anyway.."Been that Girl" made me put it on repeat a few times... I sat...drinking a glass of wine and nodding my head in agreement to the lyrics:
Oh, when he's calling
Your name out
When he needs you back
In his life
Cause he's got some secrets
And all of them came out
When it's all in your name
But you can't make the payment
He needs you to stay
But you wanna go
I know
Guess we've all been that girl huh? We might be that girl right now... who knows!
Enjoy!