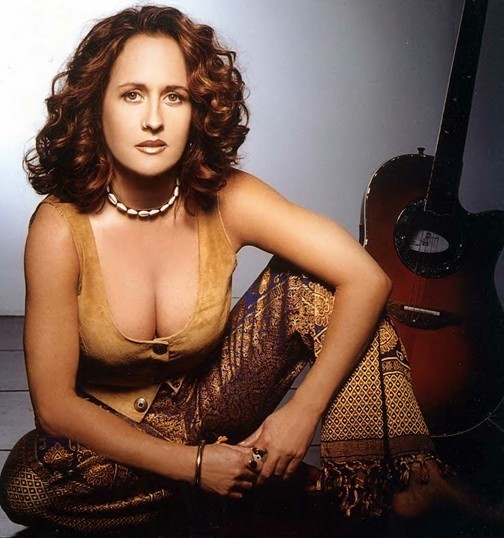 I first heard Teena Marie when my uncle, who was a teenager at the time and lived with us, used to blast "Square Biz" and try and break dance in the living room floor. LMAO! That used to tickle me so much...and I honestly had no idea she was white until I got old enough to look at music videos.
Teena Marie, born Mary Christine Brockert, in Santa Monica , CA, is better known for her association with Rick James (their hit Fire and Desire is still that jam!) and her "vibrato" (SN: My friend Tee says Teena sounds like a bleating goat...nah..that's Rhianna...LOL) and her vibrato and her exceptional FUNK on bass guitar kept her above the rest.. She def was the queen of "Blue Eyed Soul" before it was fashionable to call it that. She died of a brain aneurysm the day after Christmas 2010. It was so sad and shocking.
I like a lot of her danceable tunes. But to pick a "ballad" was hard. It was toss up between this song..and "Portuguese Love". But.."Out on a Limb" won out for me.... she was waxing poetic about being strung out of a dude. Haven't we been all like that? and not even knowing WHY we are like that?? Madness I tell you...
My fav Lyrics:
Sweeter than the taste of a midnight rendezvous, so sensual
The look upon your face when you loved me tender and my cup was full
Oh...softer than the sigh when it all was over and I slumbered deep
Lost inside of you like there's no tomorrow as I fall to sleep
I love this song...enjoy a lil Teena Marie..aka Lady T...today :)